Brian K. Higgins, D.D.S.
Age Reversing Dentistry
Saratoga, CA
Education
San Jose State University
University of The Pacific School of Dentistry Foundation for Advanced Continuing
Memberships
Silicon Valley Implant Study Group
International Academy of Oral Implantology
California Dental Association
---
Dr. Higgins is a native Californian. He was born in Modesto and grew up in Los Gatos and Gilroy. Dr. Higgins is a graduate of Saratoga State University, with degrees in Biology, Chemistry, Psychology and Business. While attending Saratoga State, Dr. Higgins worked as a dental laboratory technician. He feels this experience has been invaluable in knowing what the laboratory needs in order to obtain the highest quality restorations.
Dr. Higgins graduated from University of The Pacific School of Dentistry in 1986. After graduation, Dr. Higgins continued his training with a long list of continuing education programs on Implant Dentistry, Cosmetic Dentistry, and Advanced Restorative Dentistry.
Dr. Higgins graduated from the Advanced Restorative Program at the prestigious Foundation for Advanced Continuing Education (FACE) in 1991. FACE is the worlds foremost teaching facility on state of the art Restorative Dentistry. Dr. Higgins continues as an instructor and director of post graduate education at FACE. Dr. Higgins is president of the Western Gnathological Academy. He is also a Mentor teacher on implant techniques with Nobelbiocare, and is a founder and co-director of the Silicon Valley Implant Study Group, a component of the International Academy of Oral Implantology. Dr Higgins completed training with OBI International a 4 year curriculum in Bioesthetic Rejuvenation, Age Reversing Dentistry in 2016.
Dr. Higgins has always strived to provide quality care for his patients. You can have confidence in knowing that many of Silicon Valley's top Dentists, Dental specialists and Dental Laboratory Technicians choose Dr. Higgins for their family's dental care.
Dr. Higgins biggest joy in his life is his son Kevin.
Insurance
Dr. Higgins accepts most major medical insurance plans. Here is a short list of just some of the most popular plans he accepts. Please contact our office if you do not see your insurance provider listed.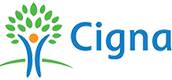 Reviews
---
He takes great care of his patients! Great work! He fixed my tooth in less than 30 minutes. After a bad experience with another dentist...I won't g...
Place is absolutely incredible, I've been getting my dentistry done here since the beginning of time!
Dr. Higgins and his amazing staff just super friendly and caring. Woke up one morning with the major pain in the back of my mouth called his office...
WORKING HOURS
MON - THU 9:30 am - 5:30 pm
FRI - SUN Closed
CONTACT DETAILS
19100 Cox Ave. Suite B, Saratoga, CA 95070
(408) 973-8464
(408) 973-8464
(408) 973-8497
Brian K. Higgins
Age Reversing Dentistry