Full-mouth reconstruction
Posted by Brian K. Higgins, DDS on Oct 10 2019, 06:42 AM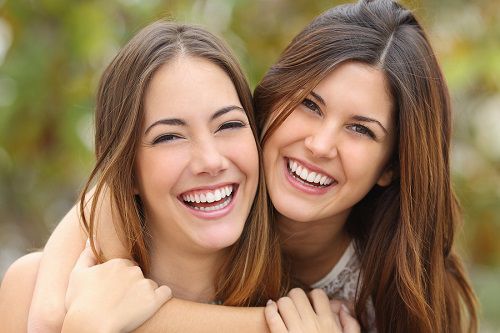 A full-mouth reconstruction is a process that helps rebuild and restore the smile. It involves a series of steps, when put together, works on correcting the teeth in the upper and lower jaws. The procedure would require a combination of cosmetic and restorative processes to beautify the patient's smile. 
The procedure is generally carried out by a general/restorative/cosmetic dentist. Certain cases, would at times, involve treating the patient's gums that would need the expertise of a periodontist. 
When Would You Need A Full-Mouth Reconstruction
A full-mouth reconstruction would generally be required in the below cases:
Loss of teeth from dental trauma or decay
Loss of teeth from fracture or injury
Teeth damaged from the result of acid erosion
Patients suffering from occlusion (bite issue)
Full-mouth Reconstruction: Diagnosing Your Case
Improving the appearance of your smile begins with a diagnosis. You can start by setting a consultation with us. During your visit, our team of experts would examine your mouth and determine your case and its severity. The dentist would make use of digital X-rays, impressions, etc.  The dentist would examine the patient's teeth, gums, joints, contour, and color. A step-by-step treatment plan would be laid out following the diagnosis.
Common Full-mouth Reconstruction Procedures
Depending on the patient's treatment plan, the dentist would suggest any of the below full-mouth reconstruction procedures.
Teeth cleaning and periodontal care
If you need crowns or bridges, you may be recommended crown lengthening
Gum tissue contouring for beautiful smiles
Restorative care may require reducing the patient's natural tooth structure while wearing temporary restorations
Placing permanent ceramic restorations such as crowns, veneers, bridges, or inlays and onlays
Correcting misaligned or crooked teeth with orthodontic care. This would require the patient to wear orthodontic devices such as braces, aligners, etc.
Soft tissue grafting procedures to improve the stability of the patient's teeth
Is full mouth reconstruction the same as a smile makeover?
A full mouth reconstruction and a smile makeover are quite different. The former is something that the patient would need to restore the proper function of the mouth while the latter is something that the patient would wish to improve their smile. The benefit of having a full-mouth reconstruction is that the dentist could combine the benefits of cosmetic and restorative dentistry to provide patients a natural-looking smile. Smile makeovers are primarily performed to improve the aesthetic aspect of your smile. 
Know more about our full-mouth reconstruction services by requesting an appointment with Dr. Higgins today.